As a member of the JR-West Group, we pride ourselves on offering a safe and comfortable journey with the highest quality of service.
Our stylish, large-capacity buses are equipped with everything to ensure a pleasant and comfortable journey.
On long-distance trips, journeys lasting several days or club camp trips, one tends to need more luggage, and our buses are provided with capacious luggage compartments. Buses with television and karaoke equipment are also available, to make your journey fun.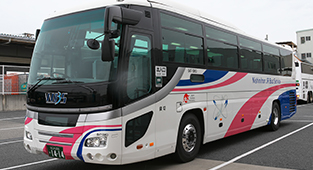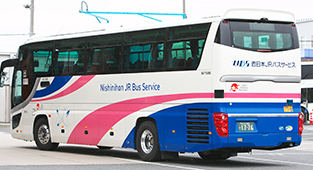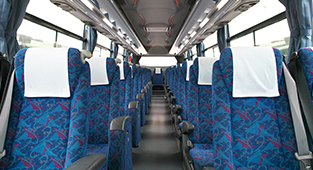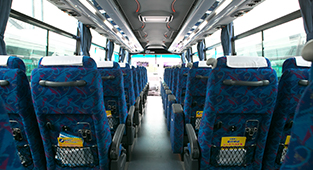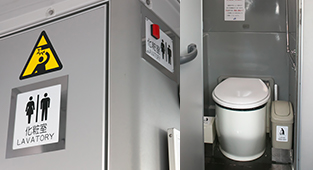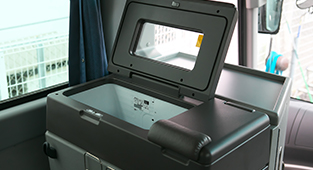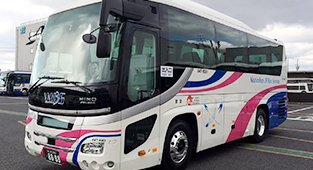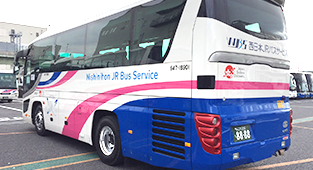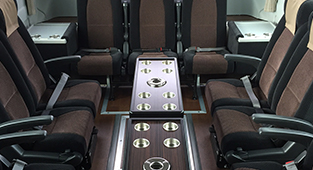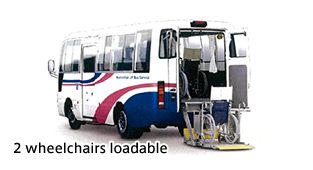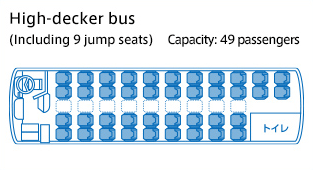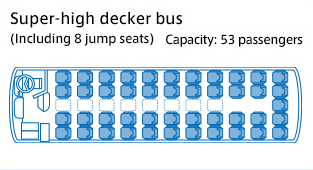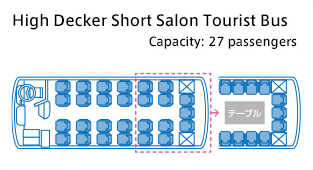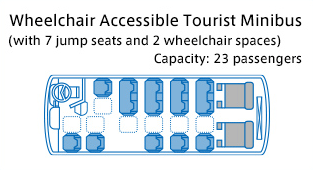 Buses with a toilet are also available according to size of party, destination and purpose of journey.
Inquiries from overseas
Nippon Travel Agency Co., Ltd West Japan International Tourist Branch
Address
Osaka-ekimae No. 4 Bldg. 5th floor, 4-11-1 Umeda, Kita-ku, Osaka city, Osaka, 530-0001 Japan
Telephone
+81-6-6342-0240
Business hours
10:00am - 5:30pm (Monday-Friday)
Contact
Nobuto Hirayama west_japan@nta.co.jp
Safety and peace of mind
Mobileye
The Mobileye system uses a video camera mounted on the windshield of the bus that constantly monitors and records dangerous driving, such as leaving too short a distance between vehicles, wandering steering, and getting too close to the vehicle ahead, and warns the driver of potential danger using a visual display and audio alarm.
Video drive recorder
An on-board camera constantly records video images that can be used to analyze the cause of collisions with other vehicles or other problems, and for training drivers.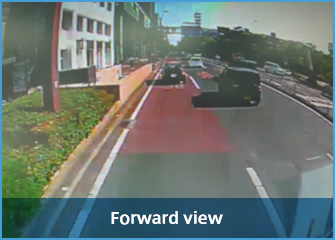 Automatic engine space fire extinguishing system
High-pressure water mist fire extinguishing system
If fire breaks out in the engine space, the fire detection system is activated and water containing fire extinguishing chemicals is sprayed into the engine space in mist form, extinguishing the fire by shutting off the supply of oxygen and lowering the temperature.
Simultaneously, the driver receives a warning that fire has broken out.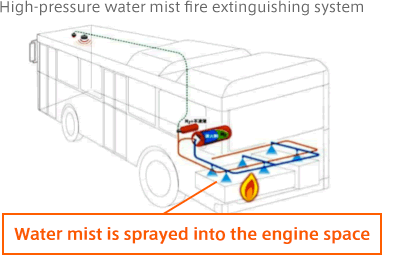 Vehicle inspections
For your safety and peace of mind, we carry out painstaking vehicle inspections.
(Inspection work is undertaken by West Japan JR Bus)